I made the pilgrimage to South Bend, Indiana. Mayor Pete Buttigieg was announcing his intention to run for the presidency. I wanted to go!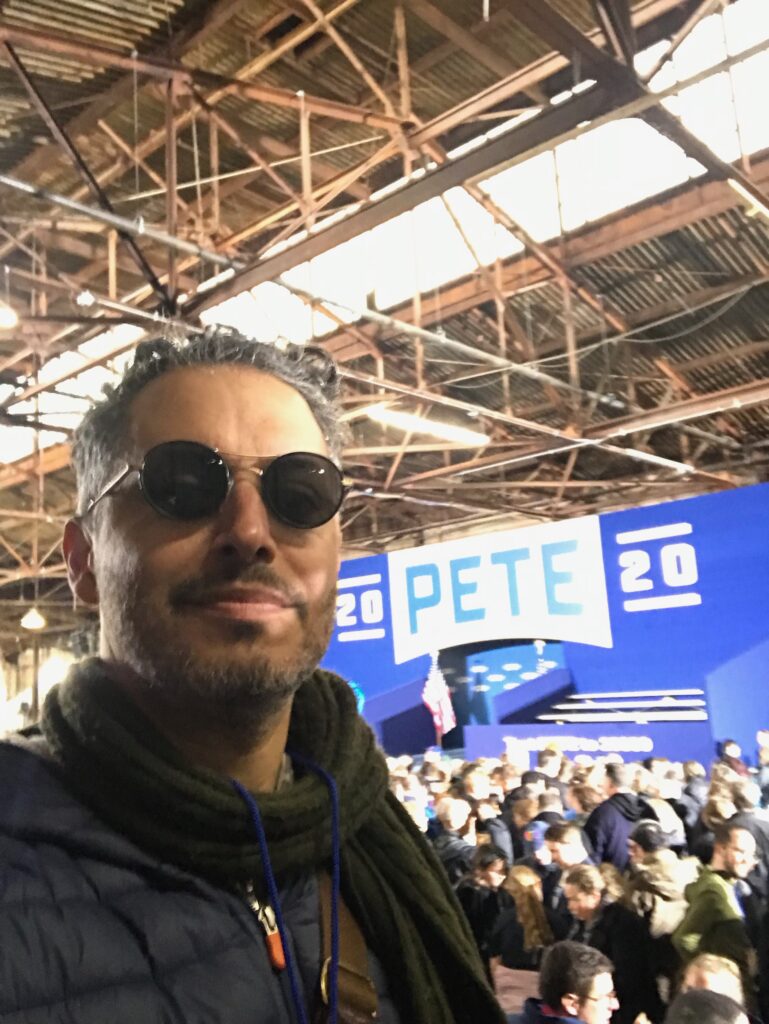 Not only to support the unlikeliness of the moment, not only to support the unlikeliness of an openly gay man running to be president, but also to support his husband, Chasten, who I met when I was performing in comedy clubs.

Under The Gun Theater opened in Chicago a few years ago. I jumped into a class. As fate would have it, Chasten was taking the same class. When you're performing with someone, there's a feeling you know them better than you actually know them.

I remember when the class ended, another friend I met in the class sent me a picture of Chasten with this great new guy he met, a politician.
I thought to myself, "Cool."

How could I possibly have known a few years later they'd be married, happily married, and standing on stage in Studebaker Building 84, as the First Couple, running for The White House.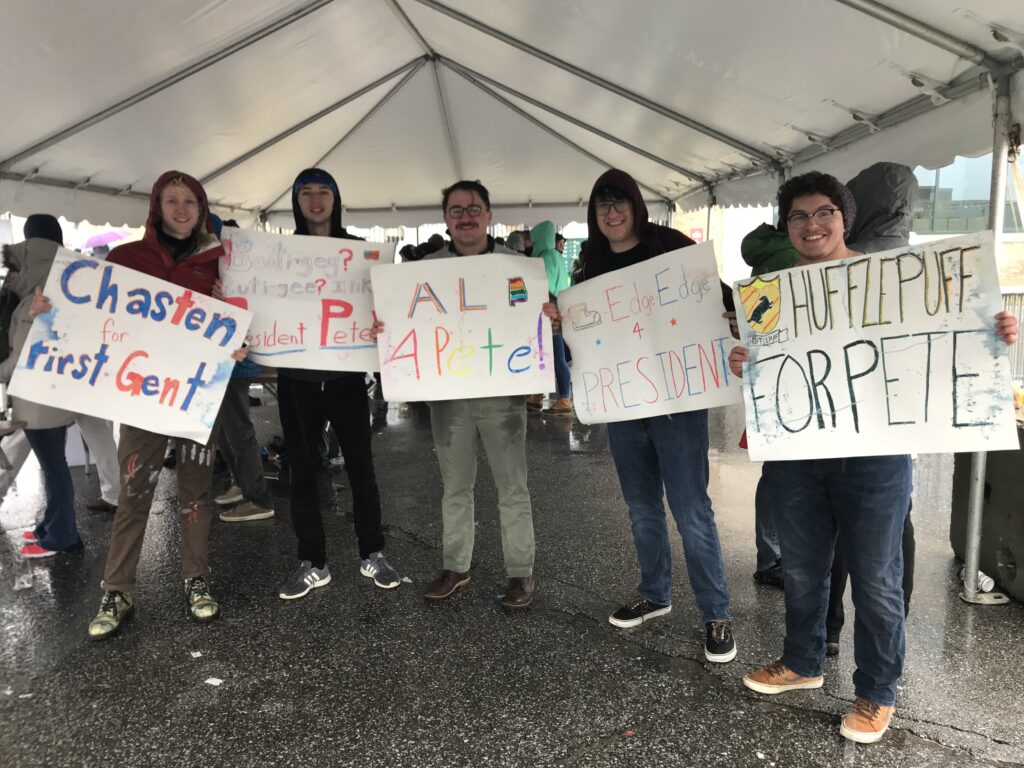 So exciting.
So big.
So sexy!

The drive from Chicago to South Bend was treacherous. It snowed, it rained, there were long stretches of road without an exit for coffee. But I pushed through. I made the journey.

In case you're wondering, here's what I found out…
It's always worth the drive, showing up is how you bear witness, and no, I didn't see Chasten. That is to say, I saw him standing on stage, in front of the world, kissing a beautiful man, but he didn't see me.

And that's okay. Maybe some other time. That'd be nice.